Join us for the Tour de Lewis, a course in 3 courses on 1st May 2017:
Please be seated!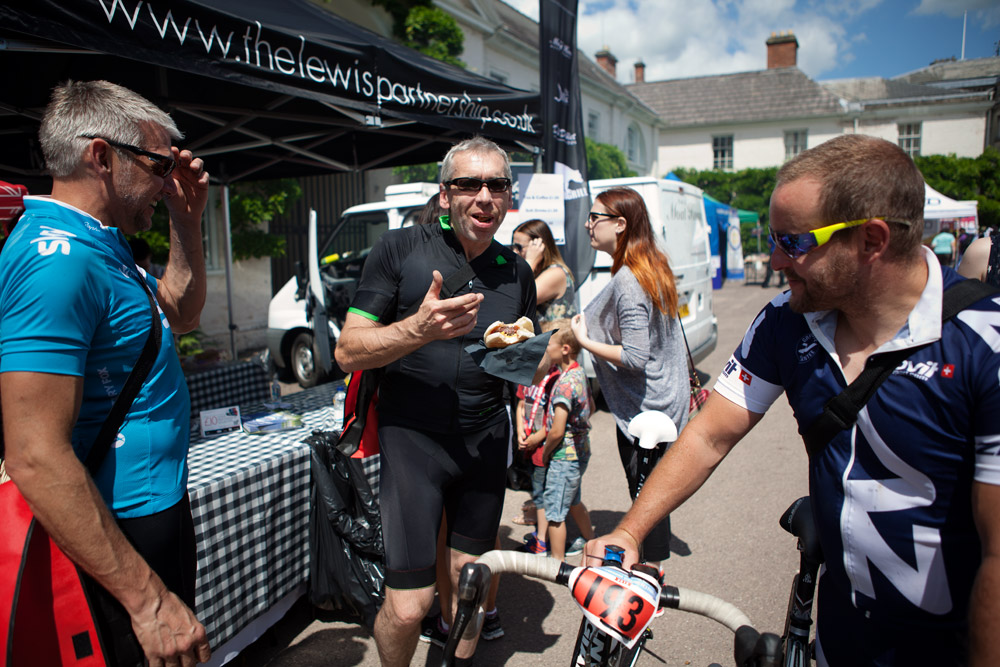 We couldn't wait until July to do another event, so we thought we'd squeeze in something different with our good friends from Lewis Partnership on the May Bank Holiday.
What's the Tour de Lewis all about?
The idea is that it goes something like this
Some bike riding
Some food
Some more bike riding
Some more food
One last bike bit of riding
A little more food
Starting at the Moat House in Acton Trussell, our route takes us to all 3 rural Lewis Partnership properties in Staffordshire and at each stop you'll have the chance to sample something tasty with a Staffordshire twist. Call it a gastro tour, we like the idea of a course with three courses. The route is signed and we'll release a .gpx and .tcx file for those with GPS units.
It's our way of celebrating Staffordshire Day.
Want to know more? Read on….
The Detail
Distance: 42.6 miles or 68km if you're being all continental
Climbing: 1,710ft or 521 metres
1st Course – Dog and Doublet:
Staffordshire Oatcakes with cheese/bacon; cheese/spinach; cheese
2nd Course – Red Lion:
Red Lion Farm Staffordshire ice creams
3rd Course – Moat House:
Arancini (Staffordshire Style) and Flapjack
Key Timings:
7.00: Registration open, Moat House open for coffee.
8.00: First Rider departs
8.45: Dog and Doublet Opens
10.00: Red Lion Opens
11.30: Last orders for ice cream at Red Lion
13.00: Cut off time for completion